Water Heater Maintenance & Repair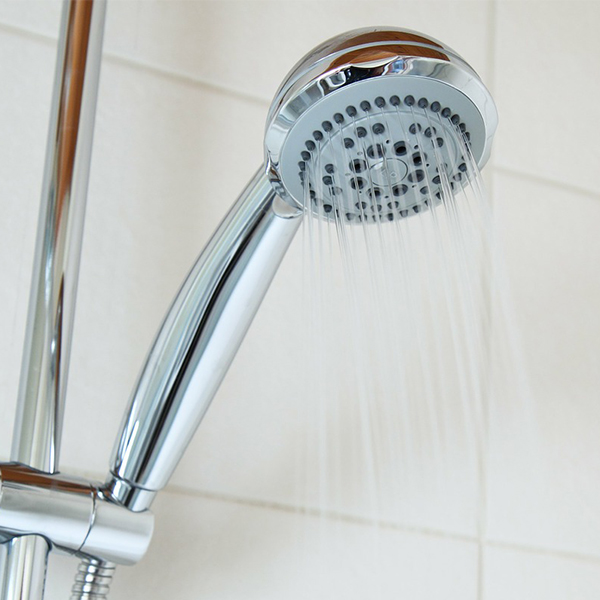 Water Heater Routine Maintenance
The life expectancy of your water heater is anywhere from 8-12 years. But, this number varies depending on the quality of the install, design of the model, its location, and the water quality in your area. The problem is, Clark County is notorious for its hard water. So, you can expect that your water heater will konk out sooner rather than later. But, there is good news. If you take care of it, as in perform routine maintenance, it's possible to:
extend the life of the unit
reduce the possibility of a costly breakdown
increase its efficiency
and save you money
A lot of water heaters are plagued by sediment buildup, which is one of the reasons they tend to become less efficient as time goes by. The sediment buildup is a result of loose minerals in the water. These particles settle on the bottom of your water heater and make it hard for the unit to make hot water. You can't see this sediment build up in your unit. But, if you've ever heard knocking or banging noises coming from your water heater, it means that your water heater needs to be flushed.
To combat sediment buildup, your water heater should be flushed at least once a year, ideally every 6 months. Not only will this help you save money on your utility bill, but you'll also find that your unit heats water up quicker as well. When your unit is serviced on a regular basis, you can be sure that a professional will catch any corrosion, leaks, etc. that's preventing your system from doing its best work. In short, it decreases the likelihood that you will be forced to take cold showers or come home to a flooded your basement because of a broken water heater.
Gas and Electric Water Heater Installation and Repair
No one expects their gas or electric water heater to fail. Much like a faithful friend, they can usually be depended on to provide us with hot water to soothe our tired bodies or to wash our filthy dishes. So, when you turn the faucet and the expected warmth doesn't ooze out, it can be quite disappointing. Thankfully, if you are in the Las Vegas area, this problem doesn't have to ruin your daily routine.
Today's gas and electric water heaters are much more efficient than their counterparts of yesteryear. So, if your water heater isn't heating your water fast enough or not performing well in general, it may be time to consider your other options. This is especially true if your water heater is nearing the end of its lifespan – 7 to 10 years for regular water heaters and approximately 20 years for the tankless variety.
We know that this is easier said than done – installing a water heater is no easy task. Water heaters are dangerous and their installation is best left to the professionals. Further, when not properly installed, water heaters can leak carbon monoxide or gas. It is for these reasons alone that you must enlist the help of a professional in this task.
The experienced professionals at Sunrise can diagnose and troubleshoot your water heater quickly and efficiently. In this way, you can be sure that your system is back up and running in no time flat. Further, if things are more serious, they can install virtually all electric and gas water heater make and models including:
Rheem
Bradford White
Rinnai
Noritz
State
O. Smith
Ruud
And more!
Our Tankless Water Heaters Have None of the Bulk But All the Power
Because of rising energy costs, the terrible water quality found in the desert, and the damaged caused by leaking water heaters, tankless water heaters are in greater demand than ever. In fact, home builders are forgoing the traditional option and putting these bad boys in new houses more than ever before.
Tankless water heaters have many benefits that we just don't see from their traditional counterparts. Some of them include:
They have the ability to work on demand. This saves energy costs that would usually be eaten up by a traditional heater that's always running.
It takes them longer to run out of hot water.
Typically they last longer than a regular water heater.
If their parts do begin to fail, the cost of repair is usually less than you would pay for a standard water heater.
Interested in learning more about the benefits of routine water heater maintenance, water heater repair, or new water heater installation? Contact our professionals at Sunrise today. They are more than happy to answer any questions you may have. Sunrise Plumbing is here to help you with all your plumbing related questions or needs.
Sunrise Service Inc. License# 43055 and 79086 Phone# 702-568-5300
If something comes up, don't hesitate to contact us and make an appointment for service.