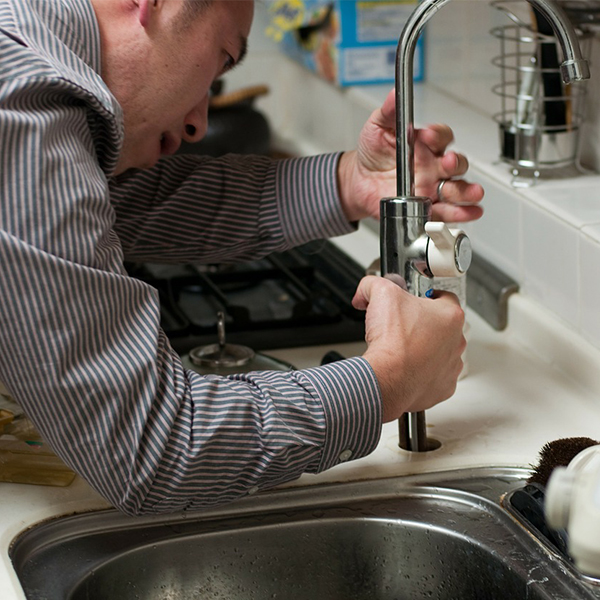 There's no doubt about it, the most useful space in every house is the kitchen. It is the area where we prepare and eat our food, wash our hands, socialize with our family members, and clean the dishes.
In the kitchen, an essential fixture is the sink. It is where we clean up so, it's important that it be in working order at all times. Thus, when it comes to kitchen plumbing repairs, it is the one that must be handled immediately. If you don't, you won't be able to wash produce and dishes or take care of other food-related tasks.
To Repair or Replace – That is the question
Not only is a dripping faucet annoying, it's also a money drain. In fact, it's estimated that a leaking faucet can waste as much as 3000 gallons of water every year. Further, fixing this problem could save you up to 10% on your water bills. Who couldn't use the extra cash?
Replacing the dripping faucet has benefits as well. Not only does it automatically fix the dripping faucet, it can update the look of our kitchen or bathroom as well. Think about it, one tiny change can make the space seem as if it were newly renovated.
One Last Thing…
Before you get started, it is important to note that your home's plumbing shouldn't be considered a DIY project. Replacing your faucet requires knowledge of construction practices, specialty tools, and even electrical know-how. So, don't go it alone. Call us today at 702-568-5300 and one of our experts will help you make the right decision for your needs.
Sunrise Service Inc. License# 43055 and 79086 Phone# 702-568-5300
Sunrise Plumbing is here to help you with all your plumbing related questions or needs.
If something comes up, don't hesitate to contact us and make an appointment for service.