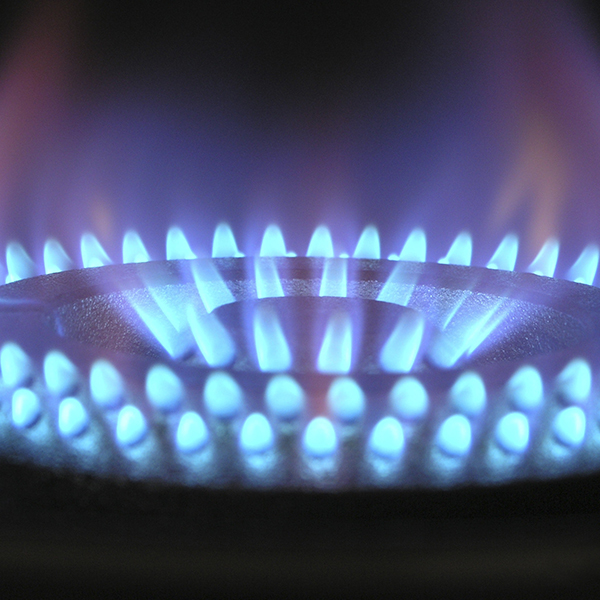 Gas Repairs
---
Your gas lines provide your home with the natural gas you need to cook your food and keep your home at a comfortable temperature. They do their job so well that they're often overlooked. That is, until they require maintenance or repair.
Signs of a gas leak
One of the most dangerous plumbing issues that your home can have is a gas leak. Even a small one has the potential to be very dangerous if left to its own devices. For instance, a small gas leak can lead to your family members getting physically sick. It can even put your home at risk for an explosion or fire.
If your house has a gas leak, there are several ways that you can tell. For instance, you'll probably notice the unique smell of gas in the air. It smells like rotten eggs so, you can't miss it. Other signs include:
You may notice dead or dying grass and plants around the gas line.
You may also hear a hissing sound when you get near the gas lines.
If you notice any of the above signs, it is vital that you call a professional right away. The technicians at Sunrise take this kind of situation seriously and will be right out to examine the entire system until the source of the leak is found. Once it's found, our expert will perform a gas leak repair to ensure that you and your loved ones are safe once again.
To prevent gas leaks from happening in the first place, it is important that you call a professional to maintain your gas lines when necessary. This may be a pain but, you should never attempt to perform any kind of water or gas line repair by yourself. It's too dangerous for someone who isn't trained.
Gas Test and Tags
---
For a lot of Clark County residents, natural gas is a great way to lower their electricity bills. This is why they use this fuel to power appliances like their stoves and dryers.
But, it's also important to note that, natural gas is highly flammable. So, being aware of the condition and location of your home's gas lines and shut-off valves is vital to everyday safety. But, this isn't something you should learn on your own. You will need the help of a professional to do a gas line test and tag.
For instance, when a meter has been removed because it hasn't been used or if there's a gas leak in the gas line, the gas line must be tested by a professional for leaks. Further, the location of any leaks must be tagged, and the line must be repaired before it gains approval from the local government and given the go-ahead so service can be reconnected.
We know this sounds complicated but, it's what we are here for. The plumbing experts at Sunrise can do a gas test and tag quickly and efficiently to help you get back on track.
Interested in learning more? Call us today at 702-568-5300 and one of our experts will be happy to help answer any questions you may have.
Sunrise Service Inc. License# 43055 and 79086 Phone# 702-568-5300
Sunrise Plumbing is here to help you with all your plumbing related questions or needs.
If something comes up, don't hesitate to contact us and make an appointment for service.