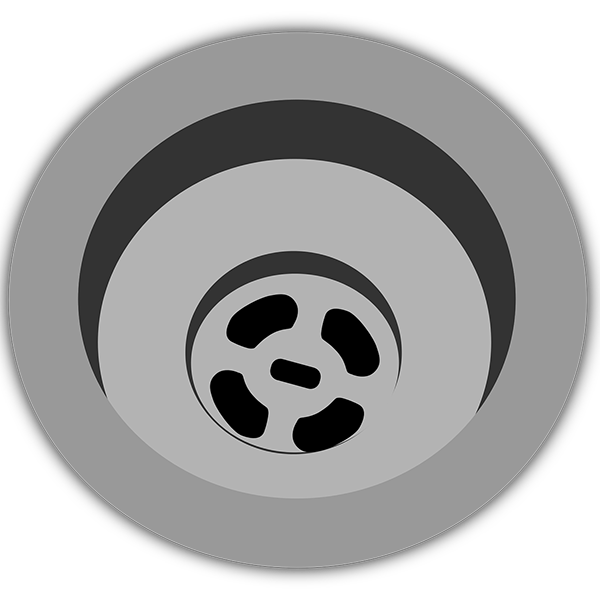 Valley's Best Drain Cleaning
Clogged drains can be a real inconvenient and in some cases lead to expensive water and sewer damage throughout your home. But Sunrise Service is here to help. What ever the cause of your blockage Sunrise Service plumbers have the know-how, experience, and the equipment to get you flowing again.
Our Service is Better than the Rest
Clogged drains can be a real hassle and can lead to expensive water and sewer damage in your home. But, if you live in Las Vegas area, Sunrise Service can help. No matter the cause of your blockage, our plumbers have the experience, skill, and the equipment to get things going again. And, to ensure your complete satisfaction, you can count on us for:
Upfront and fair prices. As Sunrise, you won't have to deal with pushy salespeople or gimmicks.
Top-of-the-line equipment: Our sewer cables are the best in the industry. Our plumbers also have access to innovative video inspection equipment and jetting machines. All these tools in combination ensure that your pipes get thoroughly cleaned.
Professional and experienced technicians: Our plumbing technicians are regularly trained to guarantee that they are well versed in the usage of our equipment. After all, what good is state-of-the-art equipment if they are being used improperly?
No mess, no fuss: Cleaning sewer and drain lines is messy work. Our equipment is designed to limit and contain the mess caused by this type of cleanup.
Causes of Clogs
Clogs are caused by many things, but the most common reasons include:
Debris: The vast majority of drain clogs are caused by debris (like hygiene and hair products, food waste, and toilet paper) getting caught in the traps below the toilet or sink. Over time, this debris starts to accumulate and creates a full pipe blockage. Sometimes, simply cleaning these traps will eliminate the clogs. Other times, using the right cable will do the trick.
Tree roots: Tree roots are always on the lookout for new sources of nutrition. So, if your sewer line has any type of leak, you can be certain that tree roots will find it and begin to grow into the pipes. Once the tree roots have infiltrated the nutrient rich sewer system, they tend to thrive. And as the roots begin to grow, it becomes easier for debris to accumulate and create a blockage that impairs your sewer system. There are even some cases where, depending on the type of tree and the location of the clog, the roots can completely destroy the pipe. To make things worse, your pipes will remain in an impaired state until the roots are completely removed.
At Sunrise, we have powerful sewer snakes on hand to cut and remove the roots in your pipe system. And, while this solution works often, it may leave holes in your system where the roots can take root once again. This is why it's important we perform a video inspection before any work takes place. It provides a much better idea of the severity of the issue as well as the best solution for your problem.
Soap and mineral buildup: Las Vegas is one of the best places on the planet for many reasons and this title is well-deserved. However, when it comes to water quality, this area is sorely lacking. The water here is chemically enriched and very hard, which makes our drain lines susceptible to mineral and soap buildup. And, if your home doesn't get a proper water treatment, chances are your sewer pipes will soon fall victim to this issue. Over time, this buildup will cause your pipes to develop a grease-like and corrosive clog.
When this happens, sewer cables only offer a temporary fix. You will need a hydro scrub (also known as a jetting machine or jetter cleaning) to clear your drains. This process uses water to blast through the build-up and flush it out of your sewer lines. As such, it is safer and more effective than the best sewer cables.
Once this service is complete, we recommend the use of a home water conditioning system. Not only can it help prevent these types of backups, it can also reverse (albeit slowly) the effects of the mineral and soap scum build up in your drain line.
The Tools We Use
Video Inspection Services
Sunrise Service Plumbing uses video inspection to ensure that all your drainage problems are diagnosed and solved accurately and efficiently. The process is quite simple – a flexible rod with a video camera on the end is inserted into your pipe so that you can actually see its inside. This eliminates all guesswork, ensuring that no unnecessary work is completed. In short, video inspections help your Sunrise technician save you both time and money.
Video inspection of your pipes allows you to detect areas where your pipes are misaligned, animals are stuck in your pipes, or if there are any clogs or gunk built-up that might cause drainage problems. It can even help you find lost jewelry! Video inspection can also be used to verify that the problem is solved properly.
Further, you can have a video inspection done before you buy a house to ensure that there are no surprises that will cause you future expenses. Eager to learn more? Call the friendly Sunrise customer representatives today at 702-568-5300 to book a video inspection of your pipes today.
Hydro Jetting
Do your pipes clog up all the time, no matter how many times you use an auger or pipe cleaner? Then, why not try hydro jetting?
With this method, water is blasted through your pipes at a high pressure (about 4000 psi) to cut through dirt, sand, silt, and residual build up. This method is very effective, especially on older pipes, because it cleans away all residual build up.
There is a catch, however – with hydro jetting, you run the risk of causing further damage to any areas of the line that are weakened or already damaged. Therefore, it is imperative that you have your plumbing technician perform a video inspection to determine where any potential weaknesses may lie. This will give the technician an idea of how best to deal with them before you do a hydro jetting.