Commercial Plumbing Services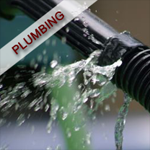 We understand that your business means everything to you. So, when you are in need of a reliable, professional, and affordable commercial plumber, look no further than the experts at Sunrise.
Sunrise provides full-service commercial plumbing services to business, both large and small. Further, our 24/7 emergency services ensure that we are available whenever you need us. Just give us a call and one of our skilled technicians will be on the way shortly.
The plumbers in our employ are highly trained and have the ability to handle any of your commercial plumbing problems. It doesn't matter what they are – from dripping faucets to sewer line repairs or replacements – our team can handle it.
To ensure your satisfaction, some of the commercial services that we offer include:
Drain Cleaning
Video Inspection Services
Water Heater Maintenance, Installation and Repair
Leak Detection and Repairs
Water Conditioning
Gas Repairs
Gas Test and Tags
We value your time. After all, it's the most precious commodity in the business world. So, when you call us, you can be sure that one of our skilled technicians will show up on time to troubleshoot and repair or replace the fixture that is giving you a headache.
Further, we only hire the most qualified plumbers in the area to ensure that you always receive the best service. They also undergo continuous training, once hired, to guarantee that they are well-versed in all the latest techniques needed to service your needs properly.
Eager to learn more about our Commercial Plumbing services? Call us today at 702-568-5300. We will be more than happy to answer any questions you may have.
Sunrise Service Inc. License# 43055 and 79086 Phone# 702-568-5300
Sunrise Plumbing is here to help you with all your plumbing related questions or needs.
If something comes up, don't hesitate to contact us and make an appointment for service.